American Auto Insurance is your one-stop provider for all your insurance needs. We've provided Illinoisans complete auto coverage for over three decades, giving motorists and road users peace of mind knowing they're safe no matter what happens on the road.
We offer various policies, including auto insurance, body injury liability, property damage liability, comprehensive physical damage, and uninsured motorist coverage. We also provide SR-22 certificates to drivers who need instant proof of compliance with the state's minimum liability requirements. Illinois motorists and car owners trust us because we're the state's cheapest and most reliable auto insurer. Read as we provide more information about uninsured motorist insurance, then call us to learn about our affordable packages.
What Is Uninsured Motorist Coverage and How Does It Work?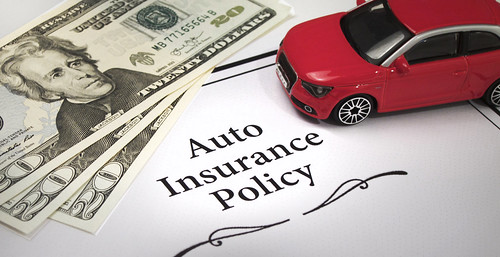 Car insurance is mandatory in Illinois. Liability insurance protects motorists from the costs of damage and injuries in case of a crash. Unfortunately, not all drivers comply with this law. Some motorists fail to renew their policies, while others deliberately fail to obtain auto insurance. That's where uninsured motorist coverage comes in.
Uninsured motorist coverage protects you when you're involved in an accident with an uninsured or underinsured at-fault driver. You can add it to your regular auto insurance policy. It covers your medical bills, car repairs, and other damages, so you don't have to pay from your pocket. It also protects the passengers in your vehicle at the time of the incident.
Does Uninsured Motorist Insurance Cover Hit-And-Run Incidents?
Uninsured motorist insurance covers hit-and-run incidents. Irresponsible drivers often hesitate to admit liability if they're uninsured or underinsured. They know they can get in trouble with the law for lacking adequate insurance, so they often leave the accident scene before providing their contact information or insurance details.
Compared to other states, Illinois has one of the lowest percentages, with 11.8% of its drivers uninsured or underinsured. The primary reason for this positive statistic is that Illinois requires auto insurance.
The state also requires all liability insurance plans to include coverage for at-fault and hit-and-run drivers with no or inadequate liability insurance. Adding uninsured motorist coverage to your auto insurance plan can help cover repairs, medical expenses, and other costs after a hit-and-run incident. American Auto Insurance can help you add uninsured motorist insurance to your current policy.
What Are the Minimums for Uninsured Motorist Coverage?
The minimums for uninsured motorist coverage in Illinois is $25,000 per insured driver for bodily harm or $50,000 per crash. American Auto Insurance allows you to purchase higher limits for your insurance policy for more protection against incidents involving at-fault drivers with inadequate or no insurance. Buying additional premium is helpful in settling claims, such as medical expenses and motor repairs, that exceed the minimum limits.
Do Insurance Deductibles Apply to Uninsured Motorist Coverage?
While uninsured motorist insurance pays for damages and injuries caused by drivers with no liability coverage, you may have to pay a deductible before your insurer pays for the remainder of the expenses. Deductibles are standard with most auto insurance plans, so you may have to pay out of pocket for coverage claims up to a specified amount. But you may get a waiver if you purchase a no-deductible insurance plan.
What Are the Differences Between Uninsured and Underinsured Motorist Coverage?
Most insurers use uninsured and underinsured interchangeably for their auto insurance plans. These terms often describe one insurance plan, with covered individuals required to pay a single premium for both. Uninsured motorist coverage protects policyholders from at-fault drivers without insurance, while underinsured motorist insurance protects you from negligent drivers with inadequate insurance. The liability limits of underinsured drivers might be too low to settle your medical expenses and repair costs.
How Do You File a Hit-And-Run Claim With Uninsured Motorist Coverage?
While you may have uninsured motorist coverage, filing a compensation claim for a hit-and-run accident can be challenging. Many at-fault drivers flee the accident scene, leaving victims stranded. You may have to prove to your insurer that the other driver was at fault. Proving your case can be daunting without any contact information from the hit-and-run driver.
Fortunately, all hope is not lost. You can still identify the elusive driver and put in a strong case using the following tips:
Note the number plate of the hit-and-run vehicle.
Call the police immediately after a hit-and-run accident.
Describe the color, make, and model of the at-fault driver's vehicle.
Talk to witnesses from nearby businesses and establishments.
Obtain CCTV footage from nearby buildings.
Document your injuries and recoverable damages.
Contact your auto insurer.
Do Hit-And-Run Claims Increase Your Auto Insurance Premiums?
Filing a hit-and-run claim doesn't necessarily increase your auto insurance premiums. Your uninsured motorist coverage is to protect you from such incidents. An insurer can only increase your payments if you file too many unsubstantiated claims within a short period. American Auto Insurance can guide you on the dos and don'ts of filing a successful claim.
How Can You Get Uninsured Motorist Insurance in Illinois?
Most insurance companies in Illinois offer various auto insurance plans, so getting uninsured motorist coverage isn't difficult. You don't have to break the bank to purchase it in Illinois. American Auto Insurance offers the cheapest, low-cost auto insurance policies in Illinois. Our history in providing liability coverage to Illinois drivers is unmatched.
Get More Protection With Uninsured Motorist Insurance
Dealing with hit-and-run incidents can be frustrating for victims. Fortunately, purchasing uninsured motorist coverage can help you settle your medical bills, vehicle repairs, and other expenses without digging into your pockets. American Auto Insurance can help you navigate the complexities of obtaining the appropriate insurance plan for your car. Our affordable insurance policies, including SR-22 certificates, can protect you from hit-and-run drivers and other unforeseen incidents. Call 773-286-3500 to speak to our customer representatives and learn more about our auto coverage options. Let us help you find a suitable auto insurance plan for your needs.
Car Insurance by Pictures of Money is licensed with CC BY 2.0 DEED